For a simpler and richer financial life
We help you make better financial choices, completely free to use.
Choose your country
Find the cheapest rates faster - Econello.com
Econello.com helps you to find the cheapest rates when it comes to your personal finance. We compare everything from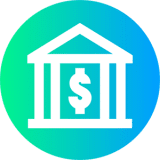 payday loans, personal loans and mortgages to insurances, saving accounts and credit cards. Save money and time by comparing with us before you sign a contract.
Our service is not only constantly updated, it is also easy to use. The only thing you have to do is to enter how much you want to borrow or save and then the list of banks will appear below. You can also choose to filter the list so that it will match your specific conditions. You can also read more about the different companies and read customer reviews on Econello.com.
Why Econello.com?
So why should you turn to Econello.com when you need help with finding cheap rates and information? Let us give you some reasons below.
Econello.com is completley free to use. You will see immediate results without any registration.
We offer comprehensive comparisons including all lenders on the market, not just those we cooperate with.
Find the cheapest loan, quick and easy. We always show the cheapest loan rate first in our comparison list.
We also offer lists of credit cards, where you can choose what kind of credit card you are looking for and read more about its benefits.
Start saving money today at a high saving rate. Econello.com helps you find the most favorable saving accounts.
You will also find mobile subscriptions, electricity contracts, insurance and much more that can improve your finances.
Econello.com support both charities and the environment
Econello.com is not like any other comparison site. Instead of keeping our winnings for ourselves, we donate a part for every signed deal to various charities. Every three months we change our donation to a different charity and write about their important work so that more people will become aware.
Also, as the people behind Econello.com, we are all about environmental consiuosness. We don't use any paper in our work, we try to recycle everything, we say no to plastic bags, we use our own bamboo straws and we always support eco friendly cafes, restaurants, resorts and other alternatives.